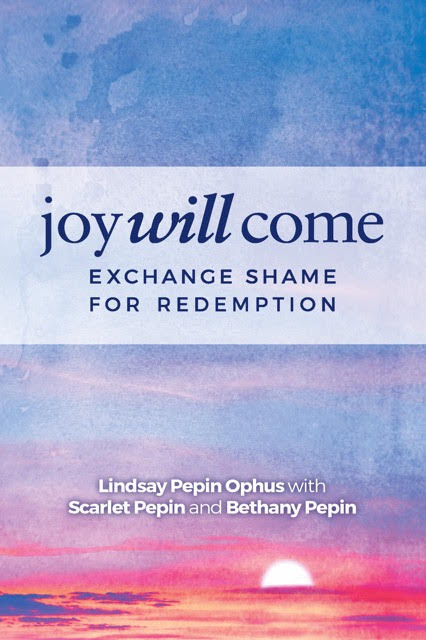 Joy Will Come: Exchange Shame for Redemption - Lindsay Pepin Ophus, Scarlet Pepin, Bethany Pepin
Have you ever made a choice so big that you felt overwhelmed by the weight of it? Have the consequences of your decision made you feel like God could not reach you or hear your cry?  Did your actions hurt the ones you love?
Joy Will Come is a story of a gifted teenage girl with the seemingly perfect Christian life and family who
Read More
was suddenly wrecked by the hidden secret of her high school pregnancy.
Lindsay and her family's story is one of God's unconditional love and His redemptive plan. It's a story of God's love, so pure and so powerful that it can reach all the way through our hurt to touch us and bring us back into His arms.
No matter where you are in life, no matter what mistake, habit, or choice has derailed you from your destiny, He longs to restore your joy and peace. Let this story speak to you or the ones you love and be YOUR first step on YOUR path to YOUR restoration.
YOUR Joy Will Come.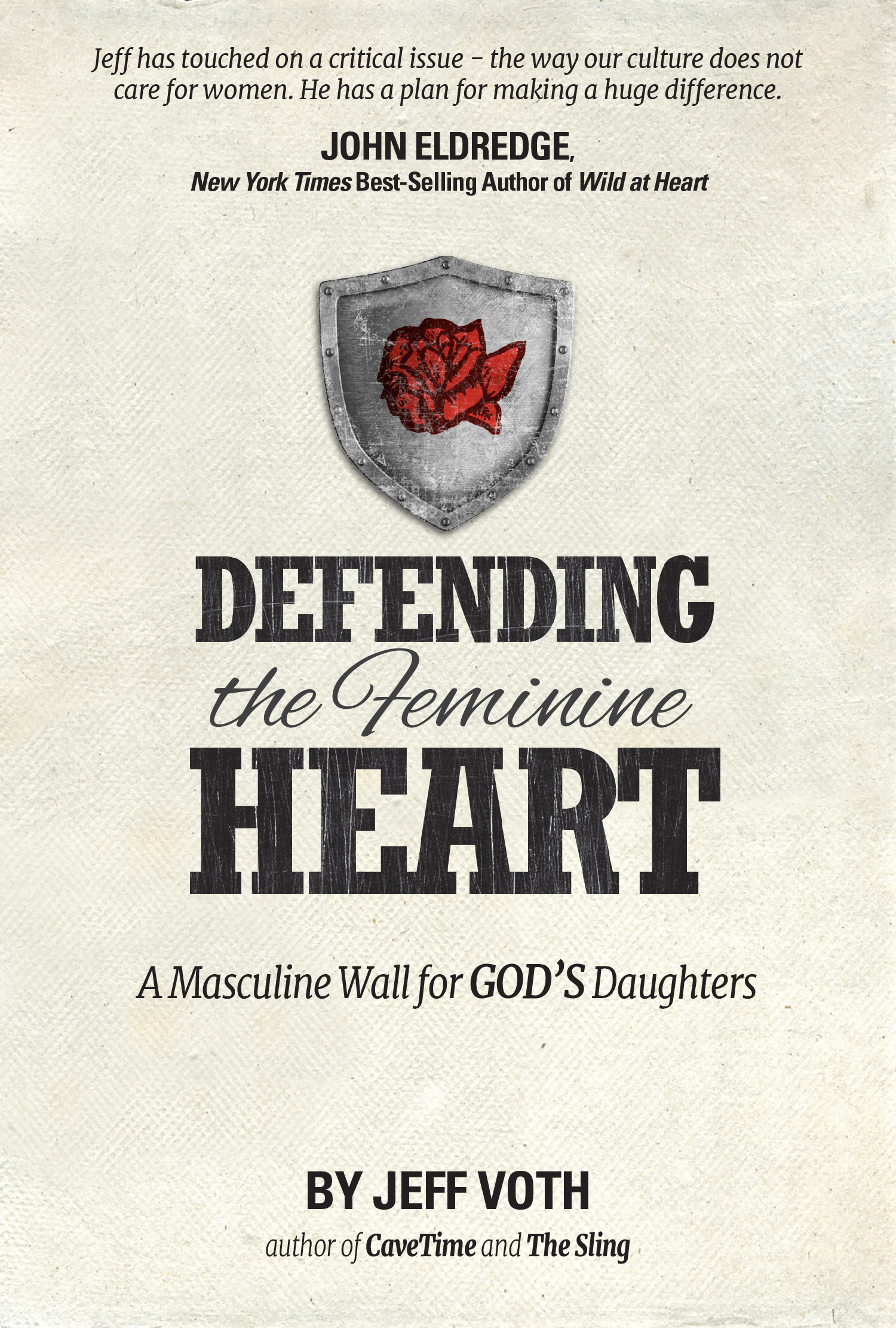 Defending the Feminine Heart: A Wall for His Daughters - Jeff Voth
In, Defending the Feminine Heart, Jeff Voth exposes Satan's tactics to destroy the role of masculinity, in order to capture God's daughters, who are our wives, daughters, sisters, and mothers. Woman was taken from the side of man where she could be protected, covered, and defended. First breached in the Garden of Eden, the enemy has strategically degraded the masculine wall in his pursuit to harm the feminine soul. 
Read More
Defending the Feminine Heart is man's clarion call to rebuild the wall of protection and covering in defense of His daughters who are the women of our hearts. We are the army of men who will go to the gates of hell and rescue them from the objectification of culture, the porn industry, and out of control sex–traffickers around the globe. We will rebuild the wall and become the guardians they deserve, and who we were created to be. We are a Wall for His Daughters.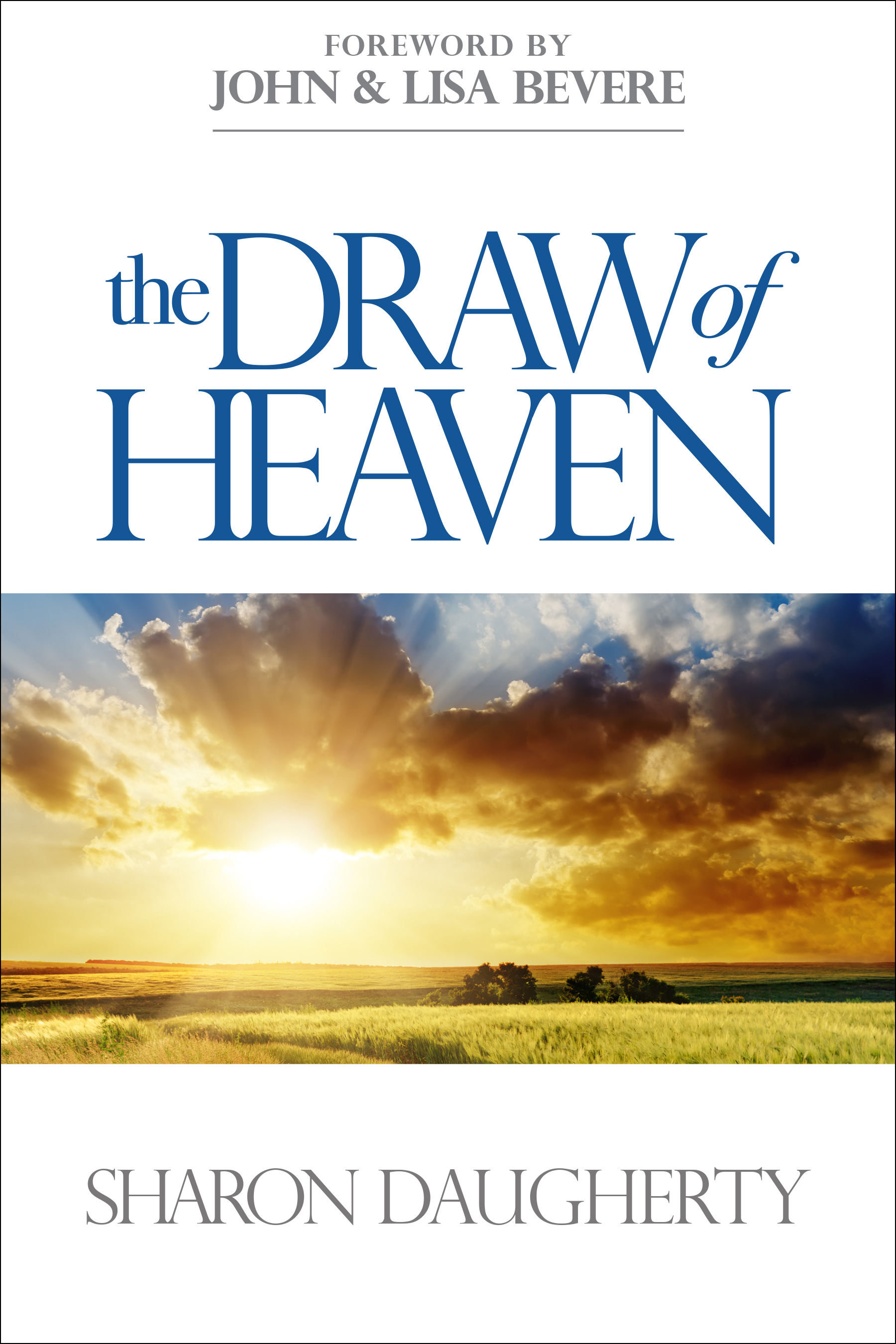 The Draw of Heaven - Sharon Daugherty
Heaven is closer than you think. It is not just a place we go once we die and leave this earth. It touches and influences us every day of our lives. Heaven's beckon calls us to the supernatural while we live in the natural. In The Draw or Heaven, Sharon Daugherty explains with detail how the Kingdom of Heaven impacts our daily lives as well draws us into the supernatural. 
Read More
She shares her personal experiences with Heaven's supernatural influence after witnessing its powerful impact on her 57-year-old husband as he passed from earth to glorious Heaven. Is it possible that when a person gets close to death there is a draw of Heaven upon their lives? Sharon believes this to be true.This powerful testimony will encourage readers to know that the presence of Heaven draws us to the supernatural and urges us to experience and understand more deeply the walk we have here in the natural. You cannot fully comprehend and appreciate your purpose, destiny and life here on earth without seeing them through the lens of Heaven. In The Draw of Heaven, Sharon provides practical solutions to earth's hardest questions, including finding peace after a tragedy and dealing with the loss of a loved one. * Why, God, why?* What about our prayers and healing?* Did we really do all we could to keep our loved ones with us?* What are our loves ones doing now? * What do I do with my grief? * How do I get to the other side of my pain?* Do bad things still happen to people of faith?If you have struggled with any of these issues or want to experience the supernatural in a more powerful way, it's time for you to experience The Draw of Heaven.
In The Draw of Heaven, Sharon provides practical solutions to earth's hardest questions, including finding peace after a tragedy and dealing with the loss of a loved one. * Why, God, why?* What about our prayers and healing?* Did we really do all we could to keep our loved ones with us?* What are our loves ones doing now? * What do I do with my grief? * How do I get to the other side of my pain?* Do bad things still happen to people of faith?If you have struggled with any of these issues or want to experience the supernatural in a more powerful way, it's time for you to experience The Draw of Heaven.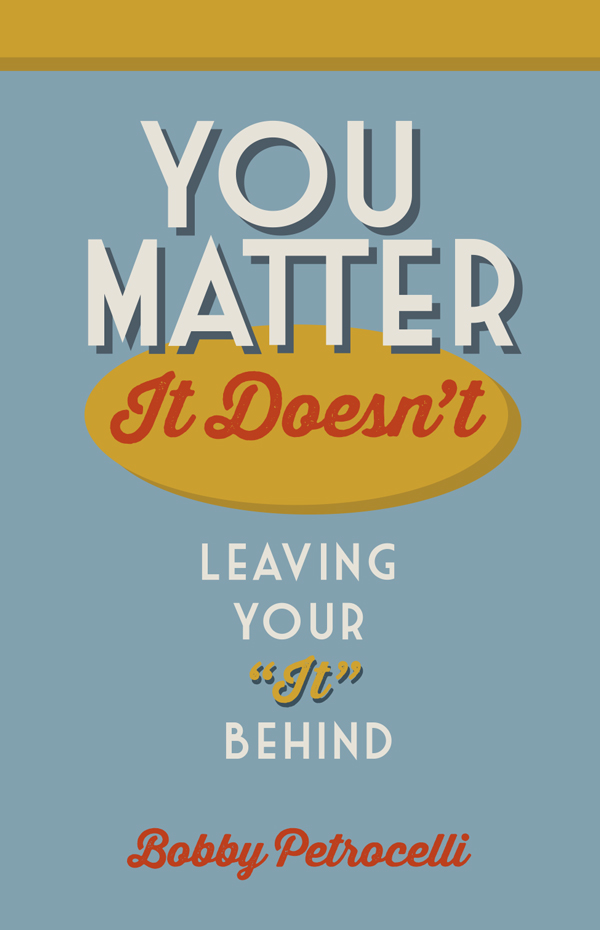 You Matter: It Doesn't - Bobby Petrocelli
Are claws from the past holding you back from moving forward? Do you feel defined by past words, actions, wounds, or mistakes? Do you feel your past is bigger than your future? In YOU MATTER, IT DOESN'T, Bobby Petrocelli reveals the secrets, steps, and principles of how you can, once and for all, identify and leave your IT behind!
Read More
You really do matter and deserve to be set free from your past and released into what your future holds. You are stronger than you think, and it is never too late to recalculate.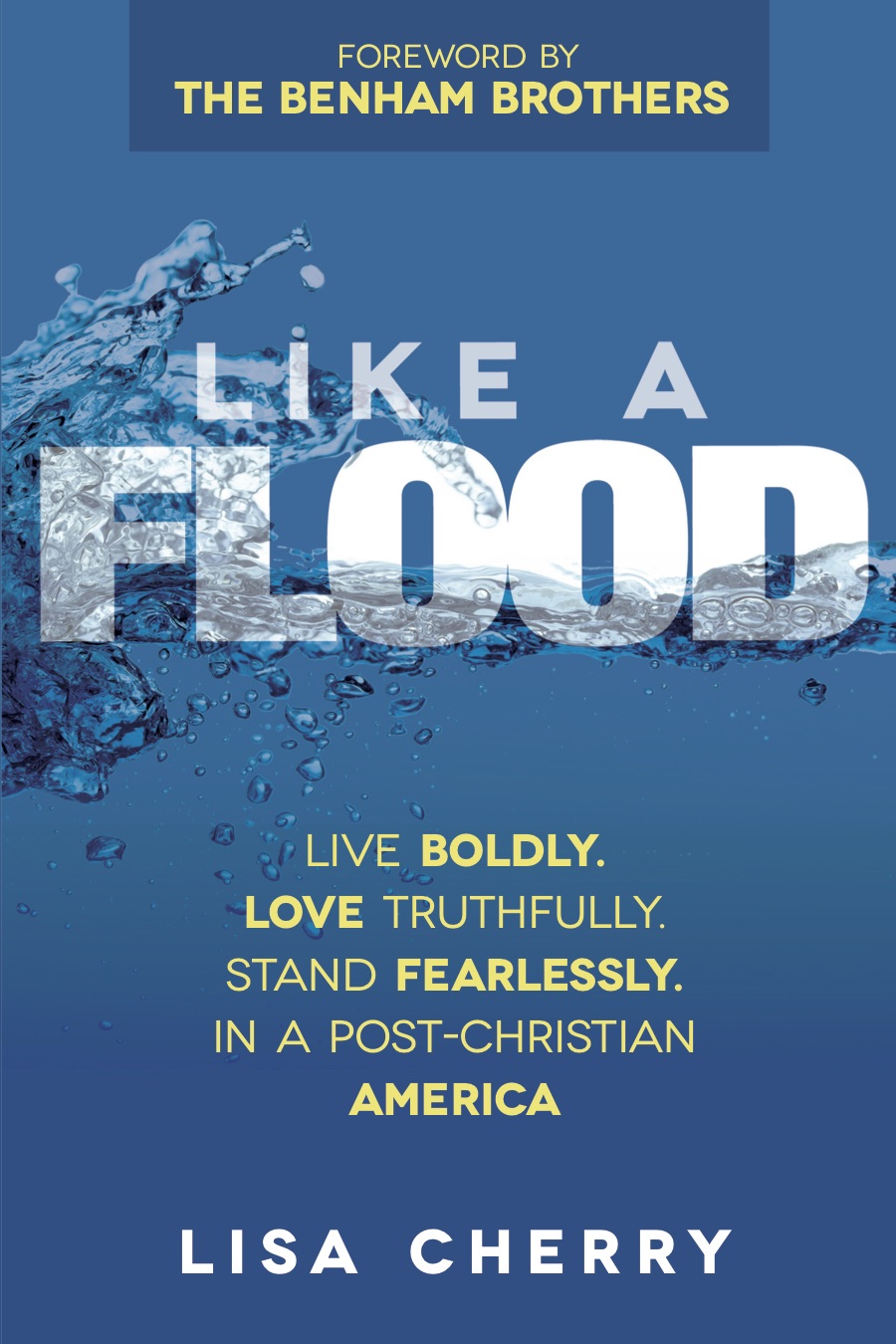 Like a Flood: Live Boldly. Love Truthfully. Stand Fearlessly. In a Post Christian America. - Lisa Cherry
There are two floods sweeping over America. One is dark and is sweeping away the Christian foundation upon which America was founded. The other is born of the Spirit, holy, and filled with hope and power. Which tidal wave are you and your family destined to catch?
Read More
Like a Flood. We all see it coming–the large, dark wall of secular culture that is crashing over the shores of our homes and nation. As the identity and godly values that once were the foundation of our great nation are being drowned in the undertow of secular sin, confusion, spiritual darkness and fear, we look to the heavens and ask, "What are we to do now, God?"  
At the same time, another force is forming over the surface of the deep. It is dwarfing the tidal wave of darkness. It is . . . Like a Flood.  
Like a flood, the Lord shall raise up a standard. This is a flood of hope, boldness, truth, and spiritual power rushing forth over the earth pushing back the dark wave of sin, despair and hopelessness. Like a flood, He sweeps into our homes, our churches, and over our nation with the power and boldness we need to stand on the Word that is impossible to be voted out or silenced.  
In this book, Like a Flood, Lisa Cherry explains the darkness we are facing as Christians and as a nation. She also examines the Scriptures and shows us that this is the day we have been preparing for. It is not time for us to run and hide. We have been created for such a time as this. In these pages are the practical keys that we must know now to live fearless, bold and loving lives, in honor of our King. You and I are the standard the Lord will use for the sake of His heavenly kingdom.  
Some in this day will hear His voice and be ready for whatever the next season brings. Others will be swept away unnecessarily in the waves of doubt, confusion, compromise and discouragement.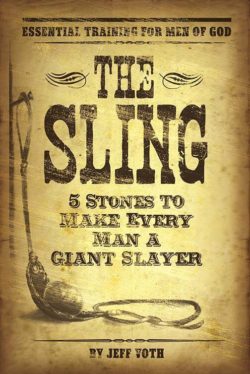 The Sling: 5 Stones to Make Every Man a Giant Slayer - Jeff Voth
48 As the Philistine moved closer to attack him, David ran quickly toward the battle line to meet him. 49 Reaching into his bag and taking out a stone, he slung it and struck the Philistine on the forehead. The stone sank into his forehead, and he fell facedown on the ground. 50 So David triumphed over the Philistine with a sling and a stone.
Read More
Like David, have you ever felt assaulted by the giants of your life? Are the giants of greed, lust, performance, failure, and fear hurling vulgar obscenities and death threats from the battlefield of your life, threatening your family, friends, finances, and faith? The Lord has shown me—like David—five stones that every man should have in his pouch. The stones of Show Up, Worship, Prayer, Word, and Community are waiting to be slung skillfully and without hesitation toward whatever giants are mocking your masculinity. The Sling is a companion piece to the best-selling men's book CaveTime: God's Plan for Man's Escape from Life's Assaults but is also a stand-alone piece to be used as a men's individual or small group study.
The Sling is not your typical men's book or study manual. I give you the stones, show you how to sling them, then the rest is up to you. Stand between life and death for your family, brothers, and all those you love. Like David, it is time to run toward your giants.
Slingers, are you with me?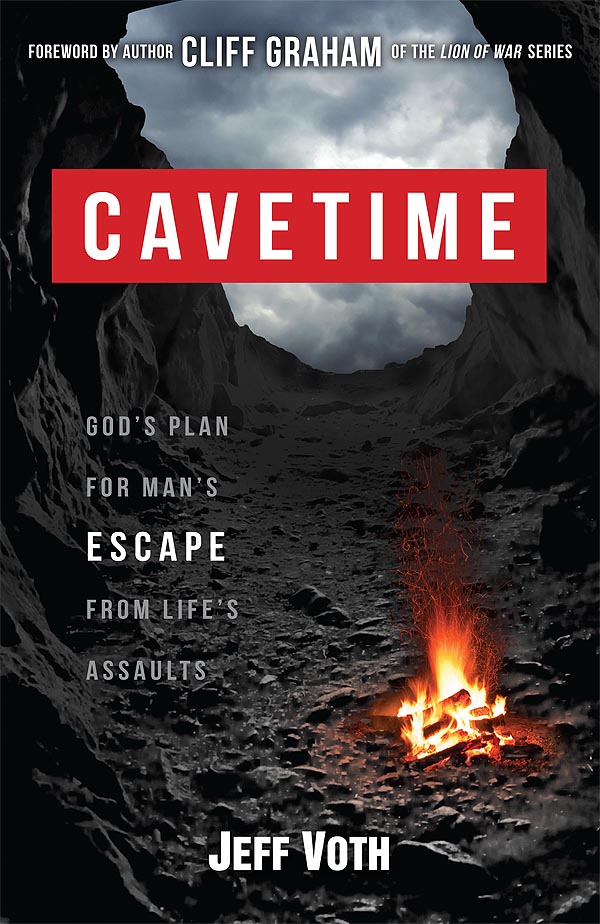 Cavetime - Jeff Voth
Today men are under assault. Blitzed by cultural and spiritual expectations to succeed, most men feel they must present themselves as the perfect man with everything under control. They are defined by jobs, titles, bank accounts, houses, and cars. As husbands, fathers, and spiritual leaders, men are expected to instantly have all the answers. Believing the lie of the enemy of their soul, they become isolated, fearing they won't measure up. Men need a refuge, a place of safety, a place of escape.
Read More
As more and more men are forced to step into the background and fit into roles not designed for them, the more frustrated they become and the more society suffers for lack of their presence on the front lines at home, in the marketplace and the community, and in the church.
Author Dr. Jeff Voth skillfully compares the modern-day mauling of manhood with King David of the Old Testament. When David was under assault and mere steps ahead of death, he escaped to a place that was familiar to him––the cave, a place of refuge. As a shepherd boy, the cave was where he heard the voice of the Lord, wrote songs and poems, and received his courage, strength, and boldness to kill the lion, the bear, and Goliath. Overcome by the assaults of debt, distress, and discontentment, the greatest warriors of the day were also searching for a refuge––a place where they could find their strength, honor, and bare their souls without judgment. They found refuge and safety in the cave. Something happened in the cave, because later they were referred to as Mighty Men.
CaveTime arrives on the book scene in God's perfect timing—a weapon for men to use against the battles raging within society and themselves. Because the book is sure to find a place in many hearts and homes, a companion manual and daily devotional are following quickly as ways for readers to deepen their understanding of the life-changing principles and concepts presented.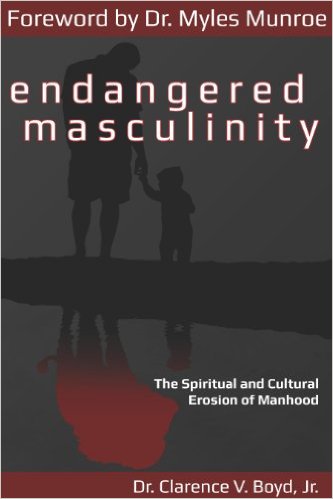 Endangered Masculinity - Dr. Clarence Boyd
Masculinity is under assault and facing extinction. The relentless attacks and bombardments from secular society and culture have eroded God's plan for man and masculinity. In Endangered Masculinity, Dr. Clarence Boyd addresses the cause and effect of a fatherless generation, lack of male leadership, and the ramifications and redefining of what God created manhood and masculinity to be and look like.
Read More
We find ourselves in a time in which the role God created man to emulate is fading and the king that exists in every male has been replaced with the idols of infidelity, self, and false and godless bravado. Gender confusion, sex equality, failed marriages, the erosion of the family unit, and the escalation of incarceration rates are all products of the war against God's place and purpose for man and his rightful masculinity.
Dr. Boyd defines the path that masculinity has taken that has brought us to this crisis and presents a strategy for men everywhere to step into the position, right standing, and purpose every male should understand and walk in. There is a king in every man and a masculine soul in every male that needs to walk his God-ordained path and fulfill his purpose. Can you hear his roar?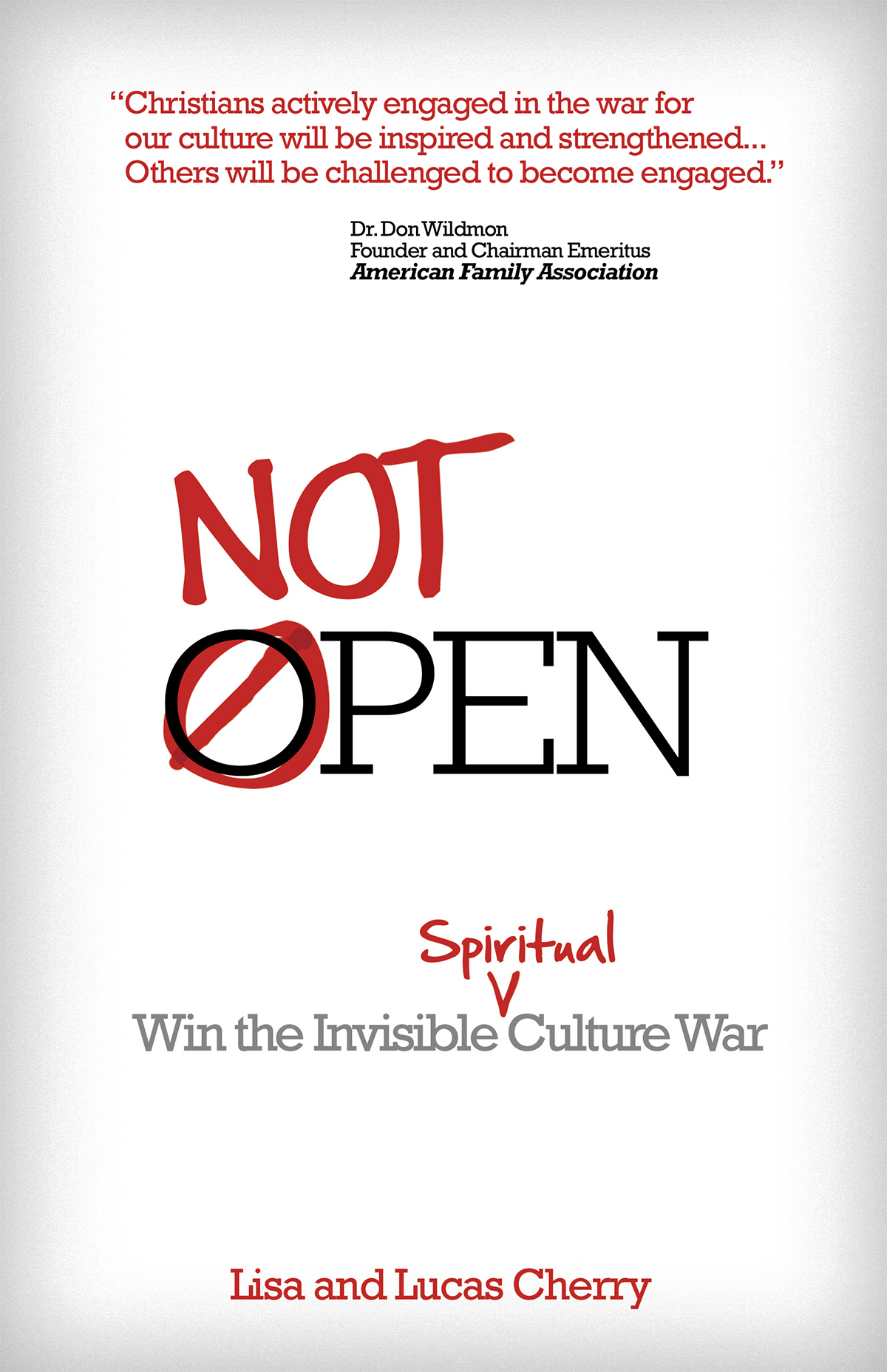 Not Open: Win the Invisible Spiritual Culture War - Lisa and Lucas Cherry
Don't copy the behavior and customs of this world, but let God transform you into a new person by changing the way you think. Then you will learn to know God's will for you, which is good and pleasing and perfect. Romans 12:2 NLT
Read More
In our effort to be open, tolerant, relevant, nonjudgmental, accepted, and to "fit in" there are now very few differences between those that call themselves Disciples of Christ and the ones they are called to impact. We have been told as Christians that we must be open and more tolerant and not judge. The subtle erosion of compromised truth has overtaken and diluted our lives to be weak and powerless like the culture that surrounds us.
Not Open is a clarion call for us as Christians to live the full, satisfying, and most joyous life that comes from walking with and reflecting Jesus Christ. May we be open only to the things that God has placed before us and not bow to the subtle, almost undetectable compromises that have infiltrated our land, homes, and churches from the carnal culture in which we live. Not Open will help you detect the areas of compromise that culture has so cleverly woven into our lives and challenge you to live the powerful, life altering, and undiluted life that has been planned for you and your family through living and reflecting the truth of Jesus Christ and God's Word.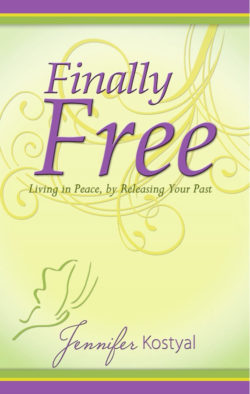 Finally Free - Jennifer Kostyal
Are you held prisoner by what has happened to you in the past? Does fear, rejection, low self-esteem, anger, or anxiety seem bigger to you than your future? God wants you free from your past once and for all and walking in the present and future he has for you! Finally Free: Living in Peace by Releasing Your Past, is more than just a miraculous testimony of God's grace. Jennifer Kostyal shares spiritual insight of how she overcame her past of sexual, mental, and physical abuse.
Read More
Statistics reveal that one in four girls and one in six boys are sexually abused before the age of 18. Jennifer Kostyal was one of those statistics. The blonde, blue-eyed beauty pageant winner was raised in a religious cult, molested for ten years by a family member, and lured into an abusive relationship as an adult. On the verge of mental collapse, she decided that suicide was her only choice to be free. But a miraculous intervention became the turning point to Jennifer's eventual healing in every aspect of her life.
Finally Free: Living in Peace by Releasing Your Past is your step-by step manual to walk out of the darkness of your past and pain and enter into the light of hope and healing that leads to your future and destiny.  God wants you to realize that when you are Finally Free, you are no longer defined by your painful past, but rather, the peace and joy of your future. Your freedom and destiny awaits!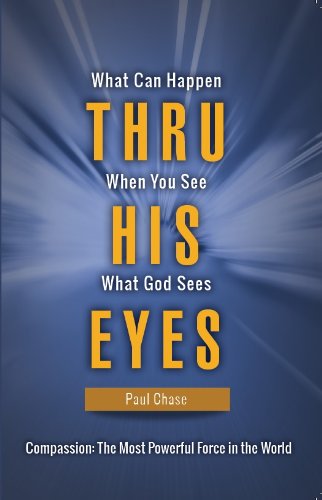 Thru His Eyes - Paul Chase
Thru His Eyes: What Can Happen When You See What God Sees is a visual guide of the great adventure and blessing that awaits the believer who chooses to view his or her life and the lives of others, not through the limited vision of their own eyes, but through the eyes of God.
Read More
Pastor Paul Chase and his wife Shoddy came to the Philippines as missionaries in November of 1980 and spent 11 years ministering in Visayas. In 1991 they founded Alabang New Life Christian Centre in Manila, where they are still the Senior Pastors today. Pastor Paul has ministered to thousands of people throughout the world, much of his ministry directed to pastors and leaders. He oversees a growing number of New Life Network Churches across the Philippines and in Nepal.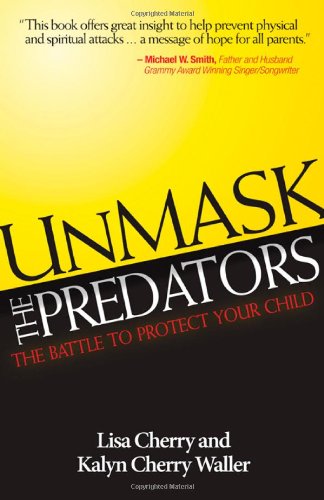 Unmask the Predators - Lisa Cherry & Kalyn Cherry-Waller
Losing your child's heart to the perverse world of a sexual predator is truly every parent's nightmare. When an $800 cell phone bill revealed a secret relationship between our highachieving, Sunday School teaching 15 year old daughter, Kalyn, and a 46 year old man from our congregation, we were horrified. The aftermath of destruction, as it usually is with sexual abuse, was disastrous. Rebellion, depression, wrong relationships, eating disorders, and selfmutilation suddenly turned home into a war zone. In Kalyn's mind we, her parents, were her enemies while the sexual perpetrator remained her hero. How could something so bizarre happen in a loving Christian home?
Read More
Lisa Cherry and her daughter Kalyn Cherry-Waller have navigated the storm of extreme family crisis and spiritual warfare emerging as a victorious voice for others. Their ministry has placed them on the front lines speaking to tens of thousands of parents and teens each year. Their message acts as a beacon of light and hope to aid parents and teens with practical communication tools to avoid crisis such as child predators. Championing the cause of better family communication and spiritual growth, Lisa and her husband Doug are founders of Frontline Families Ministries which is dedicated to providing communication tools and practical resources for growing spiritual and healthy families. The Cherry's are pastors and make their home in Carbondale, Illinois.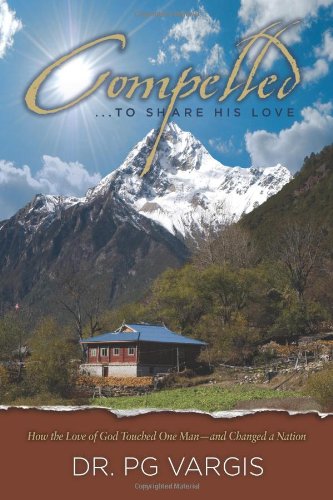 Compelled to Share His Love - Dr. P.G. Vargis
"Our feet will bleed, and we'll have nothing to protect us from the bitter cold," cried Lilly. "God will be with us," PG assured her. They clasped their hands and prayed as they looked up toward the cooking fires in the distant, far-flung villages of the Himalayan Mountains. Willing to do whatever was necessary, no matter what the cost, they were indeed compelled to take the gospel to the unreached people of North India. "Everyone deserves to hear that Jesus loves them at least once," whispered PG.
Read More
From his life as a soldier in the Indian Army to his journey as a new Christian walking the steep, crooked paths of Himalayan villages, PG Vargis conveys his inspiring testimony in Compelled, a story of how the love of God touched one man—and changed a nation. God has a plan for all humanity, and He has a plan for you. This book will challenge you to move toward the things that touch the very heart of God. Each chapter ends with a short, scripture-based study and steps that will compel you to discover the destiny God has had for you since the beginning of time. Don't discount your God-given potential. People are waiting for the love of Christ, and you are the messenger. For Christ's love compels us…
Dr. PG Vargis is the founder of IET, Indian Evangelical Team. With over 5,000 churches and 2,500 pastors and teachers, IET is dedicated to touching each and every person in India with the life-changing power of Jesus Christ. PG and his wife, Lilly, travel extensively in India and abroad, encouraging the Body to extend the love of Christ to a lost and hurting world.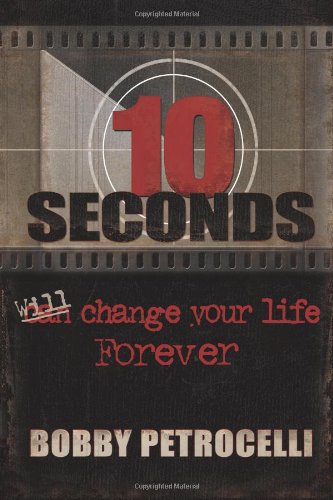 10 Seconds - Bobby Petrocelli
In 10 Seconds Can Change Your Life Forever, Bobby Petrocelli reveals his secrets, principles, and faith in overcoming the uncontrollable tragedies of life. Bobby shares that pain and change are inevitable, but forgiveness and growth are optional, depending on the choices you make. This book will help teenagers and adults communicate more effectively and prepare for life's most difficult challenges with an emphasis on dealing with pain, forgiveness, and making the right decisions in life. Most decisions are made in the time frame of only 10 seconds, yet they have an impact on your life forever. Each decision you make has the power to impact your life and the lives of those around you. Allow Bobby Petrocelli's story to inspire you to make decisions that lead to hope, happiness, and the fulfillment of your destiny.
Read More
Bobby Petrocelli is one of the top motivational speakers in the country spending most of his time on college and high school campuses throughout America. Bobby deals with all of the life changing issues that America's youth face today such as decision making, peer pressure, abstinence, random violence and substance abuse. Bobby uses his not-for-profit organization 10 Seconds, his faith, and his own personal story of how a drunk driver crashed through his bedroom in the middle of the night killing his wife, to inspire and motivate America's youth in making the right choices in life. Bobby's life is also a testimony of how one can turn pain and tragedy into triumph, hope and victory. Bobby is married to his wife Suzy of 15 years and has two boys, Alec an Aron. Bobby holds a Masters degree in Counseling and a B.S. in Health and Physical Education.